Celebrating the art of inlay, with exotic woods, unique designs and superb craftsmanship
Marquetry is a technique where different natural colors and patterns of wood veneers are carefully cut to fit precisely together, creating a spectacular design in a single sheet or picture. In the mid 16th century, Italian craftsmen began using marquetry as a furniture decorating art. David is proud to carry the traditional methods forward into the 21st century, building on the processes and even expanding the boundaries of the craft.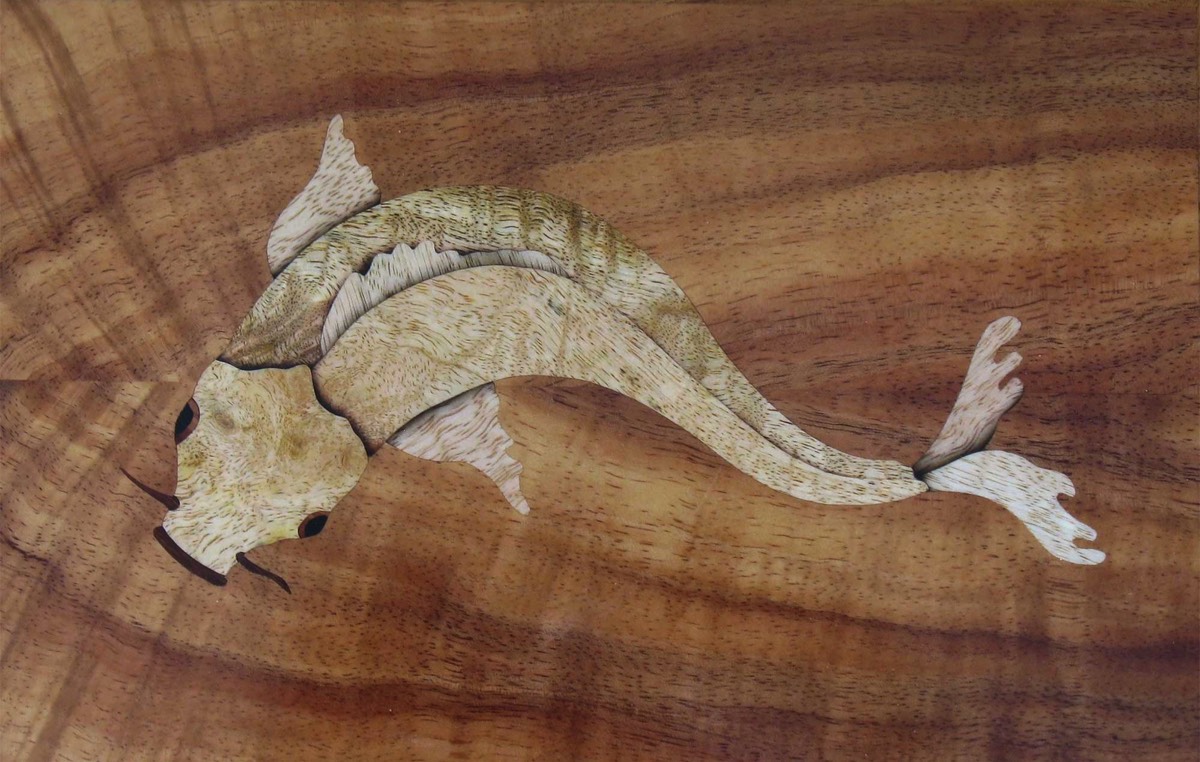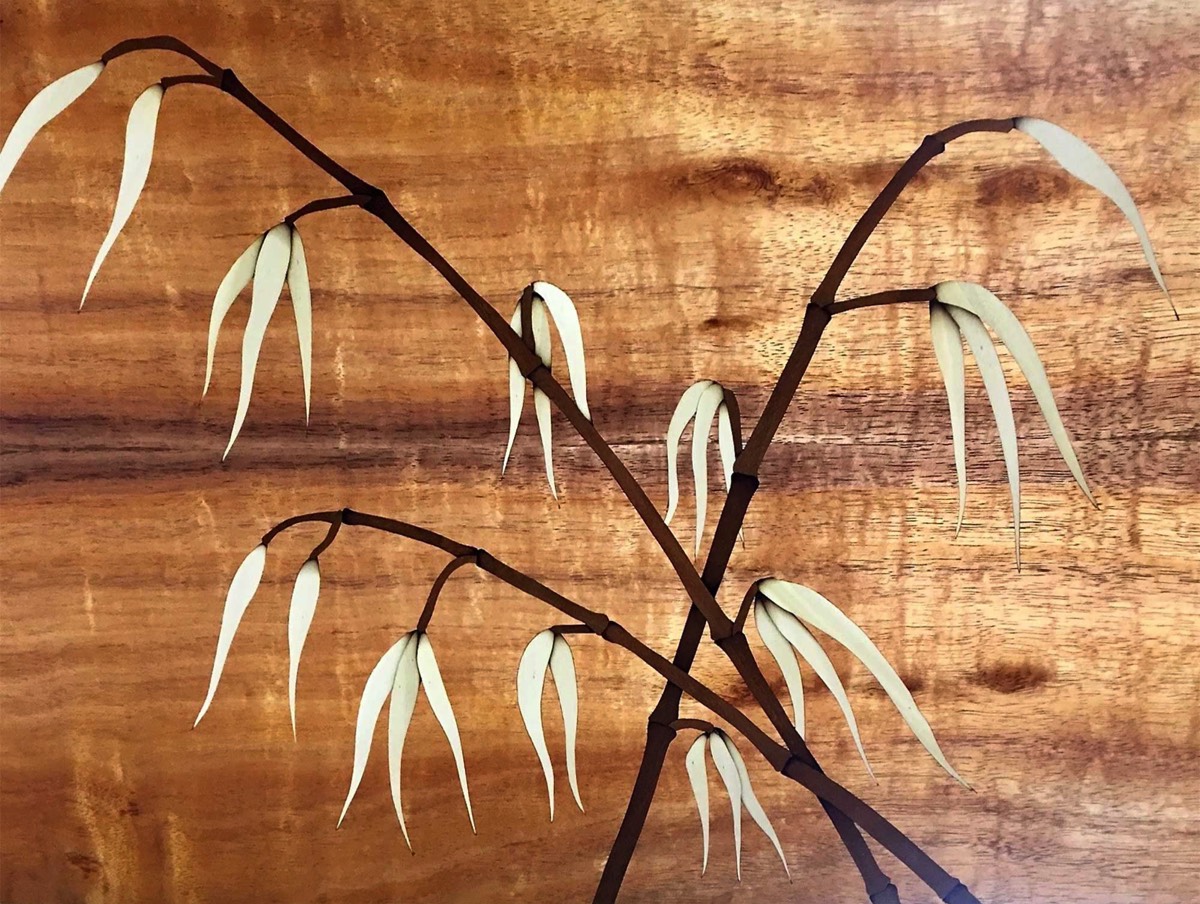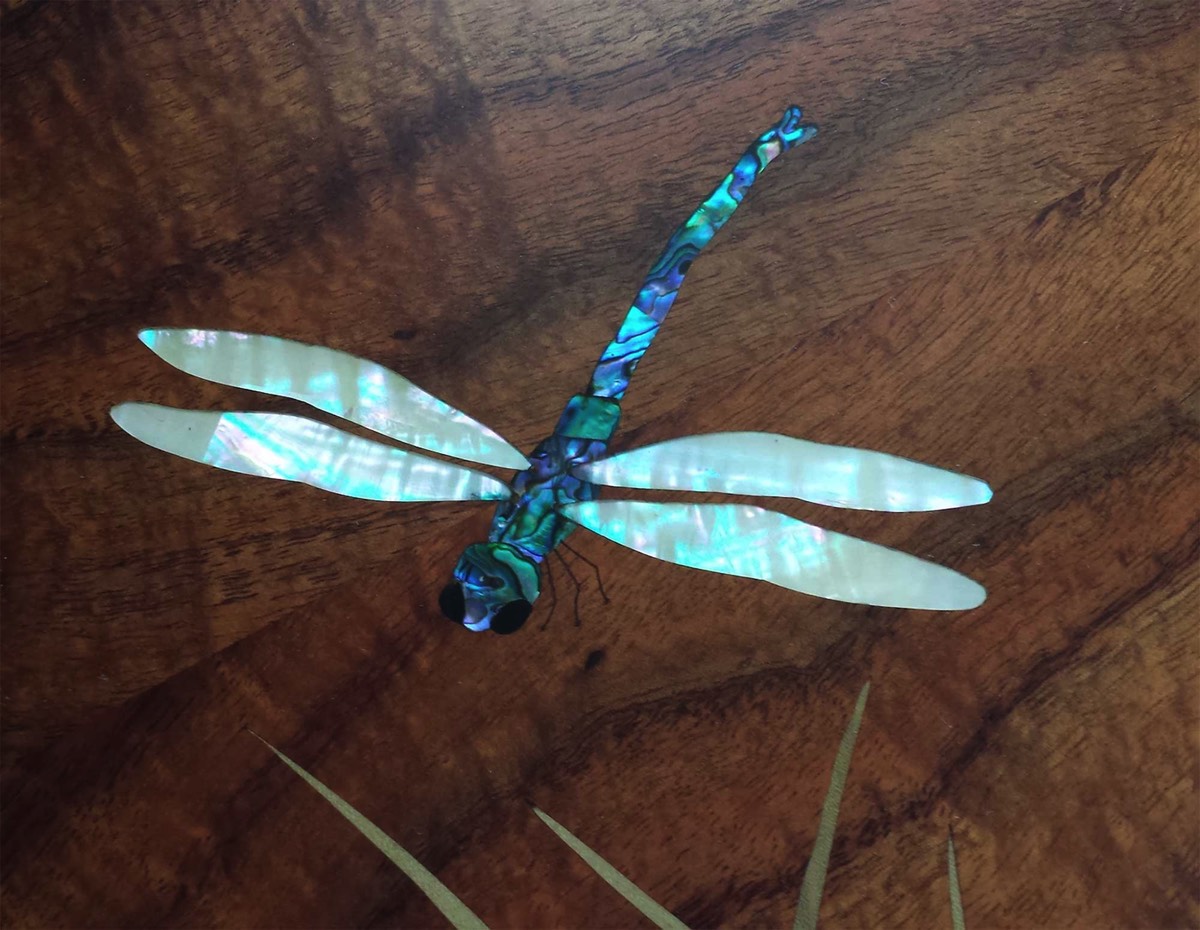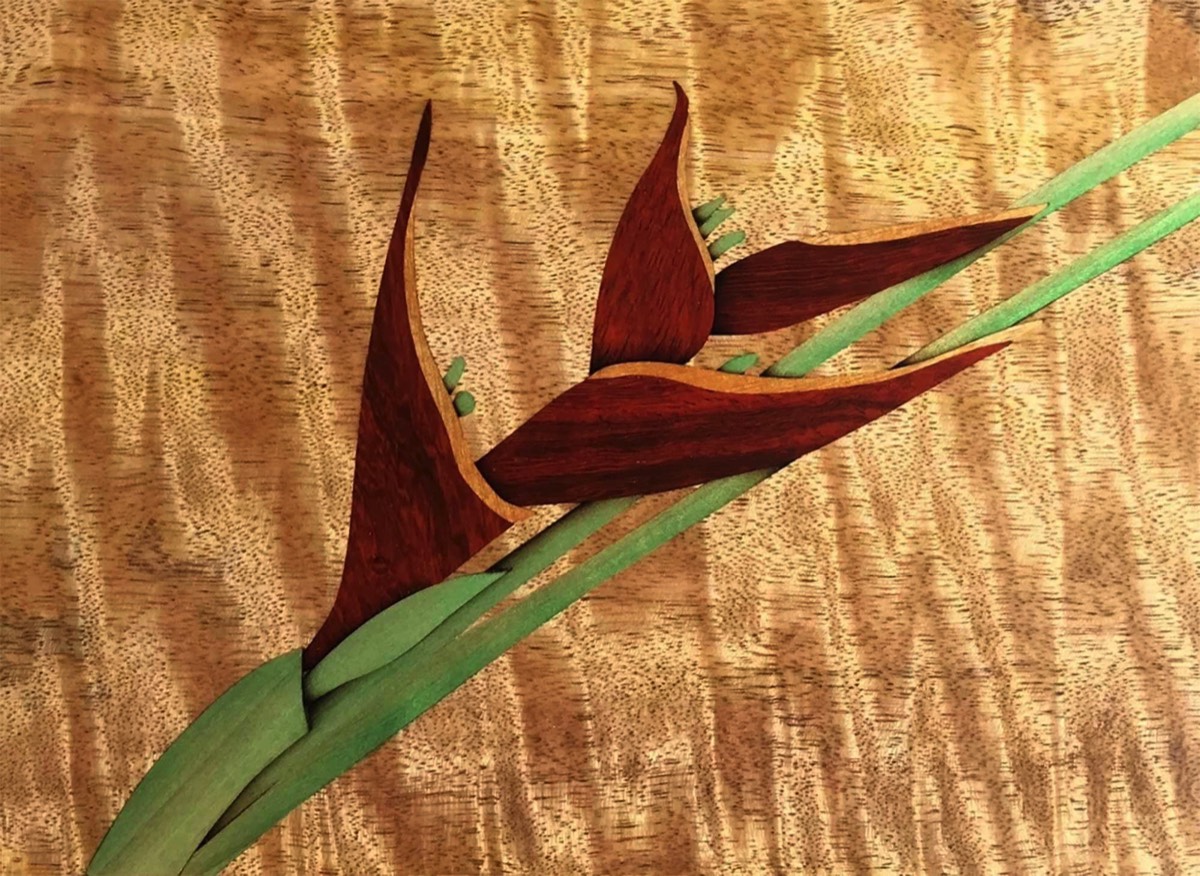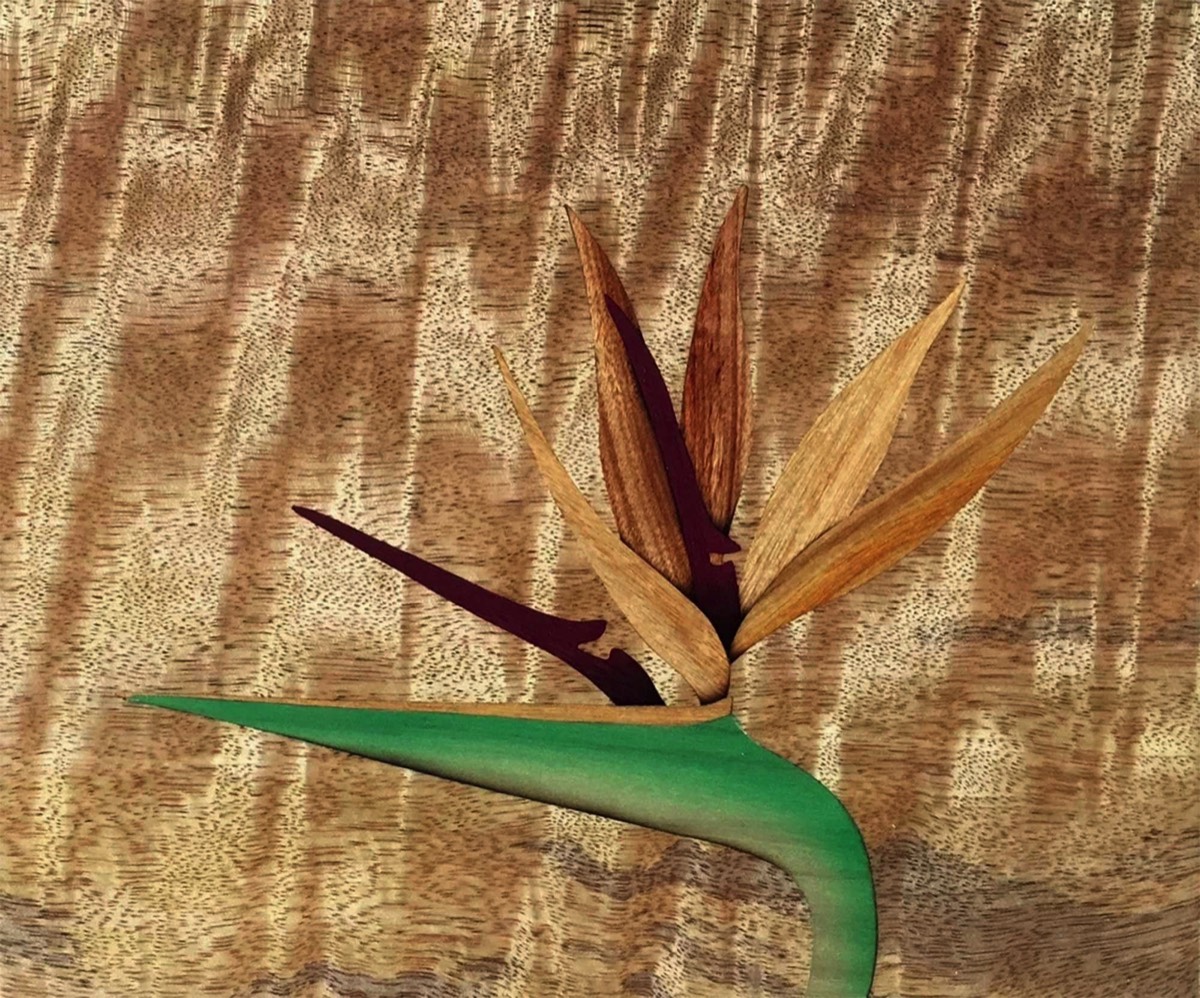 Interested? Learn more about marquetry and David's techniques in this video
Learn the concepts and techniques behind David's marquetry. This video offers an overview of his methods, including how he takes the art form to a new level with hot sand shading and the use of transparent toner paints, airbrushed over the individual pieces of wood to create two dimensional works of art.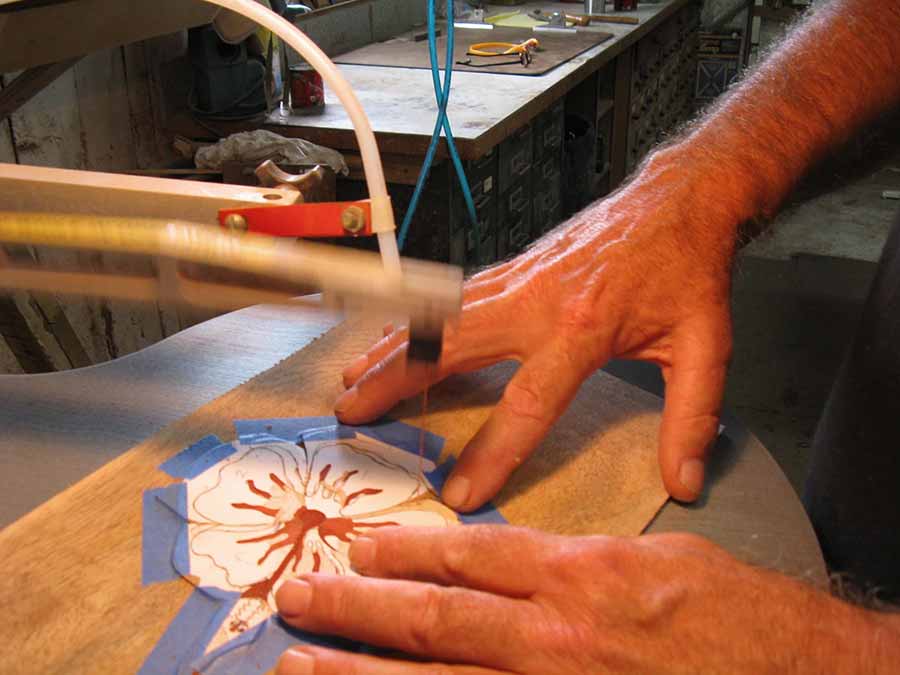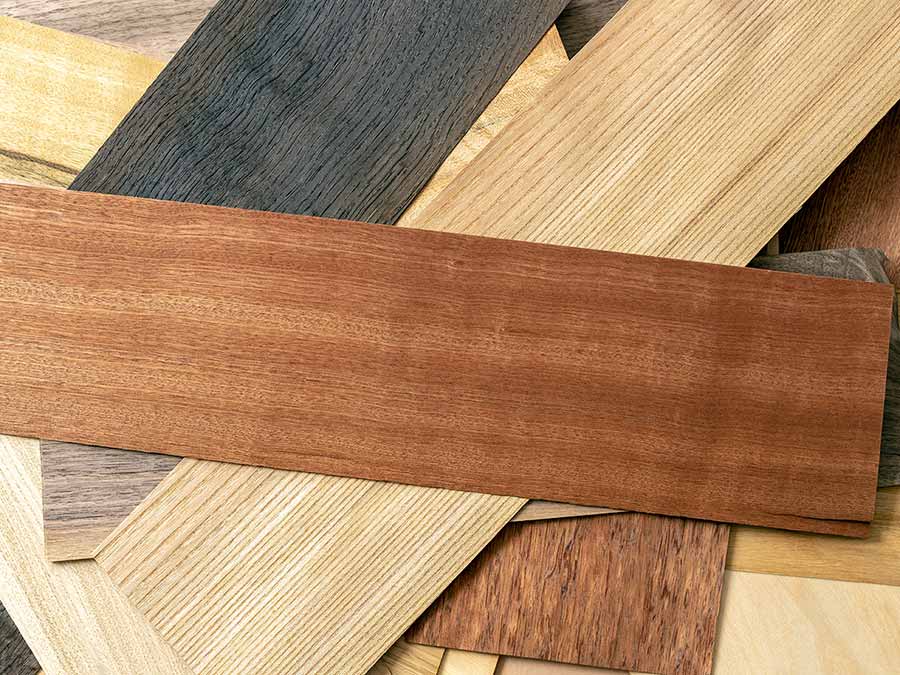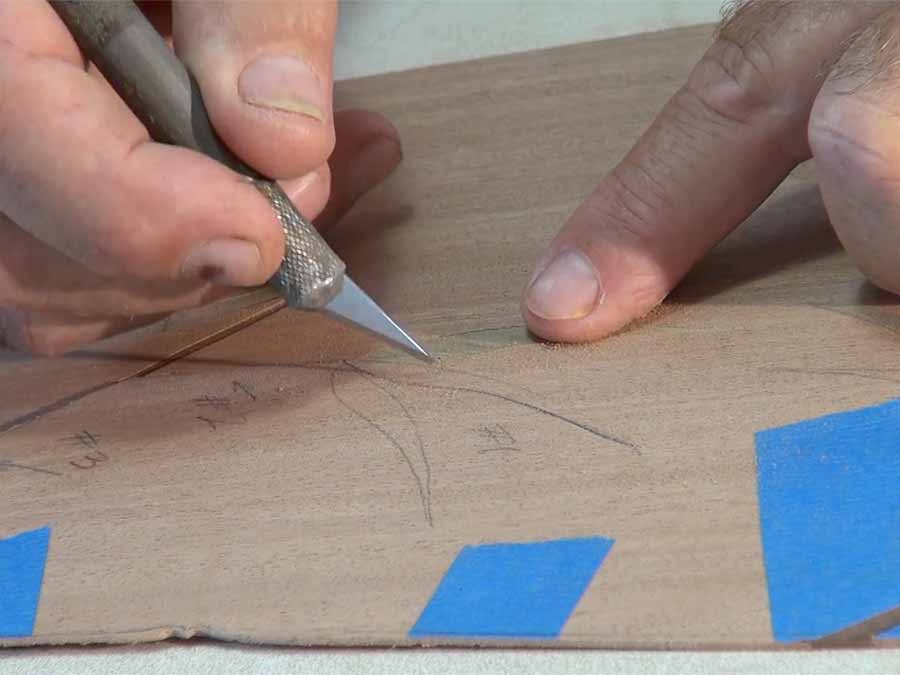 The Timeless Art of Marquetry
Often incorporated into his furniture designs, the technique David uses is known as double-bevel marquetry. Using hand-cut veneers, each piece of veneer and its adjacent piece, is cut simultaneously with an 11º bevel. This allows each tapered piece to nest with its neighboring pieces, leaving no kerf from the saw blade and virtually invisible seams. When choosing each wood species, and cut of veneer, the effect the color, grain direction and figure has on the final design are the marquetry equivalents of paint, canvas and brush.
Like to know more? Let's talk!